Santa brought us a belated Christmas present in a form of 5 wonderful collie babies. We have two tricolour boys, two tricolour girls and one blue merle boy. I am soooo happy!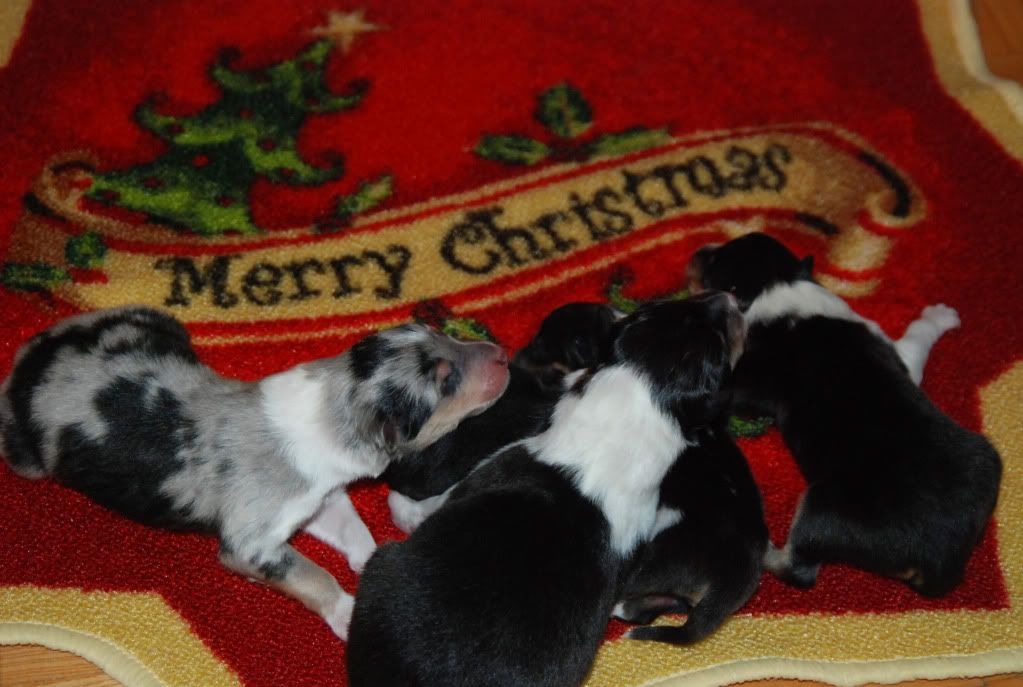 More photos in album. More info about parents under litter A.
29.10.2011 My beauty is 3 years old!
Happy birthday the sunshine of my life! Happy birthday also to sisters Glory and Tofee and brothers Zorro, Osty and Dreamy!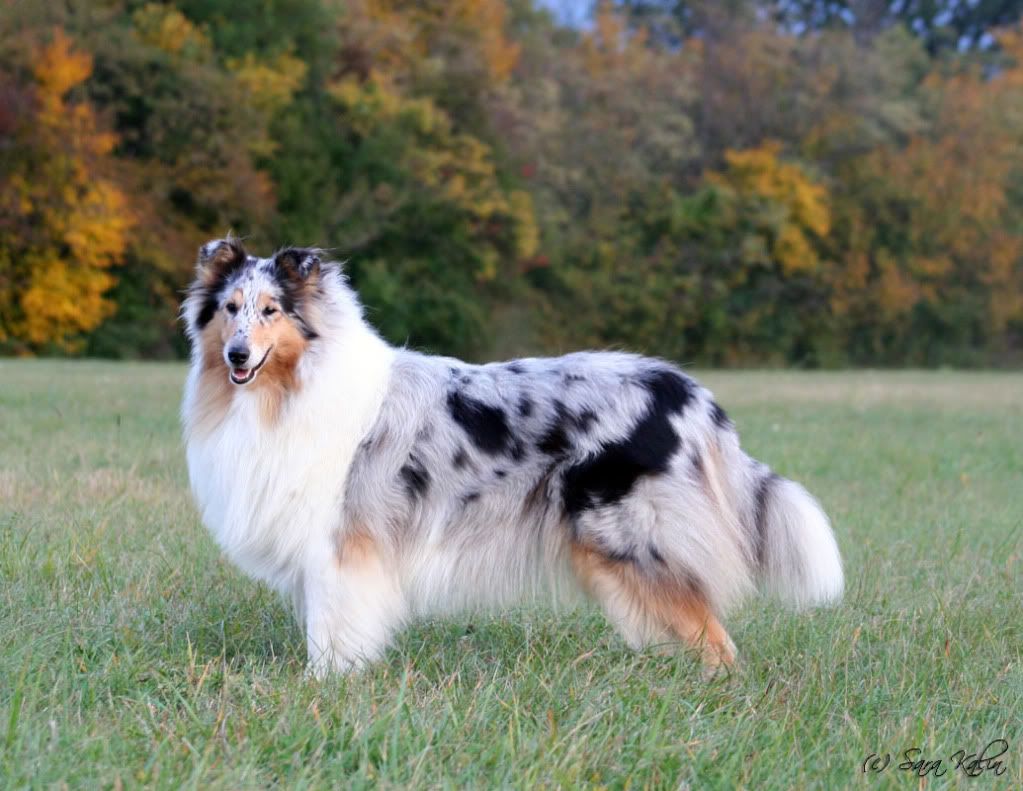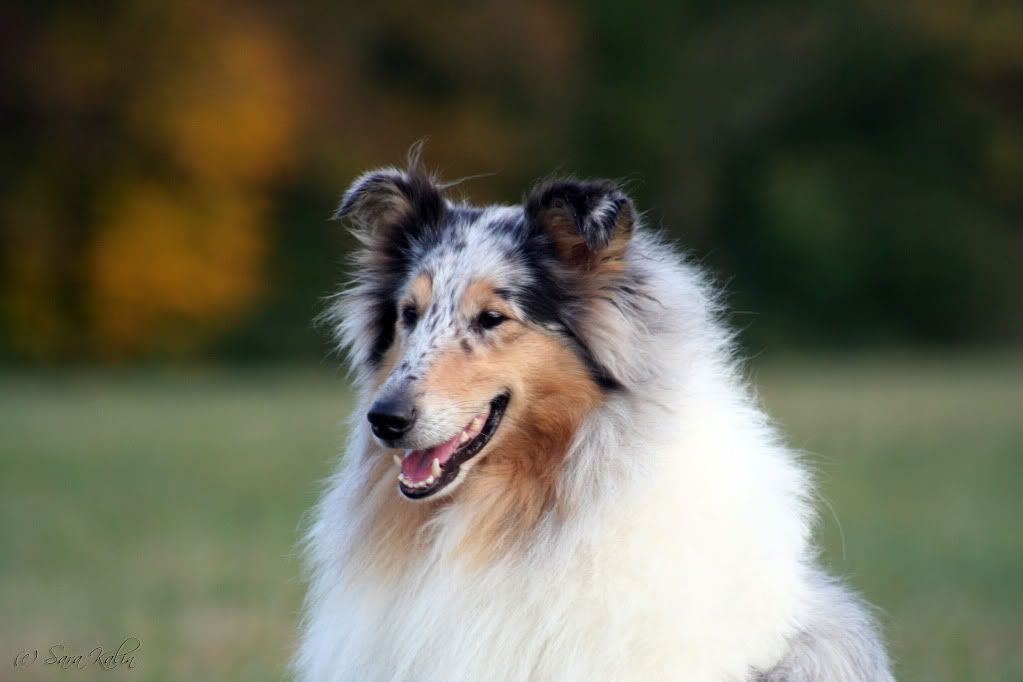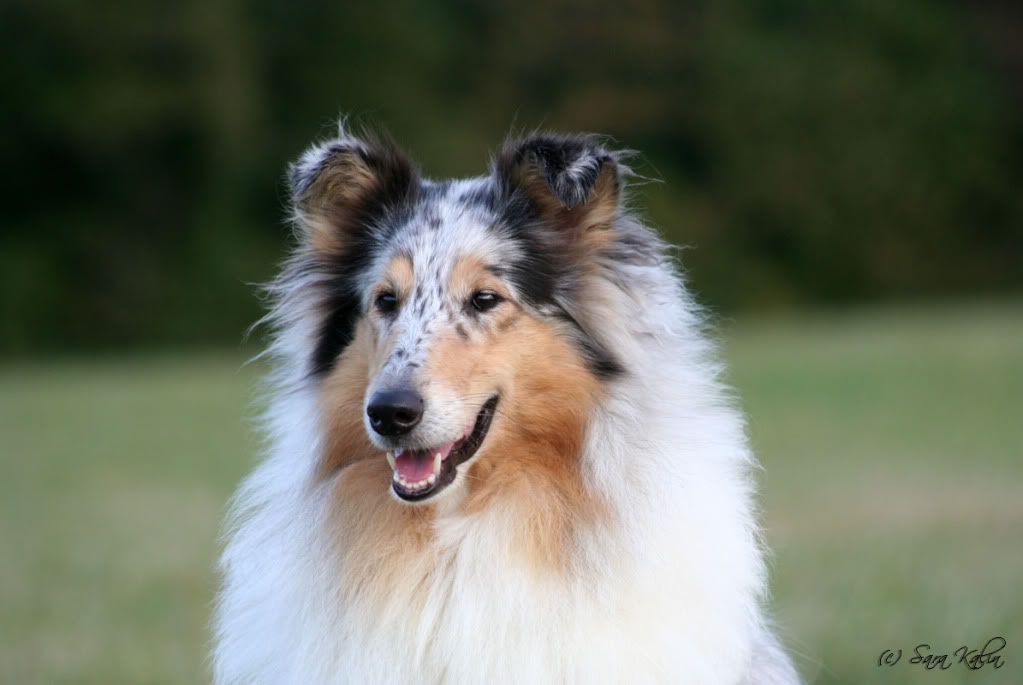 (c) Sara Kalin
23.9.2011 Autumn is here
We took a few Autumn themed portraits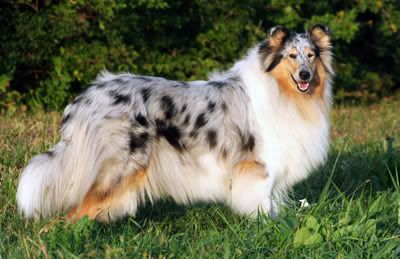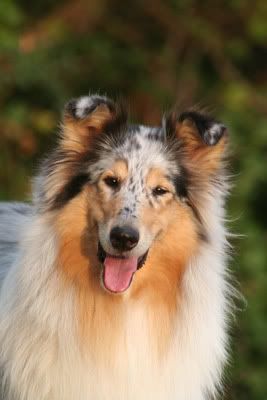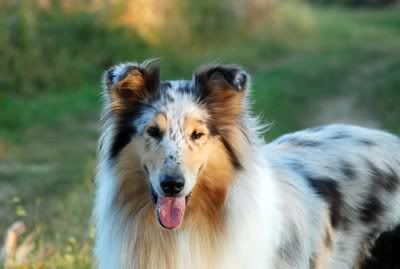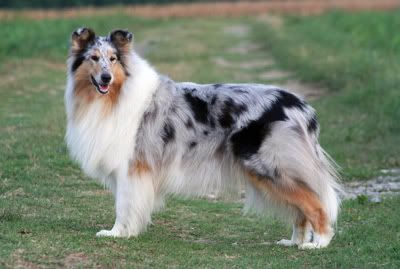 It's colder now and Sky has even more energy!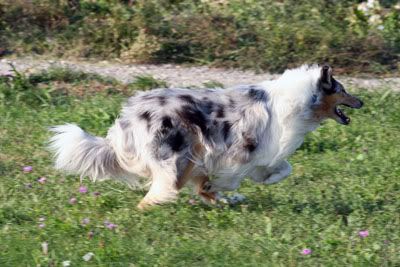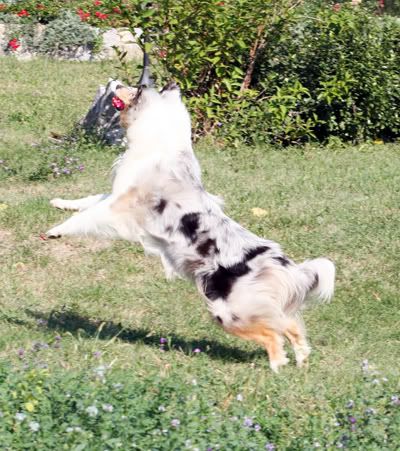 We also visited Sky's sister Glory and her 5 months old gorgeous half brother Magic.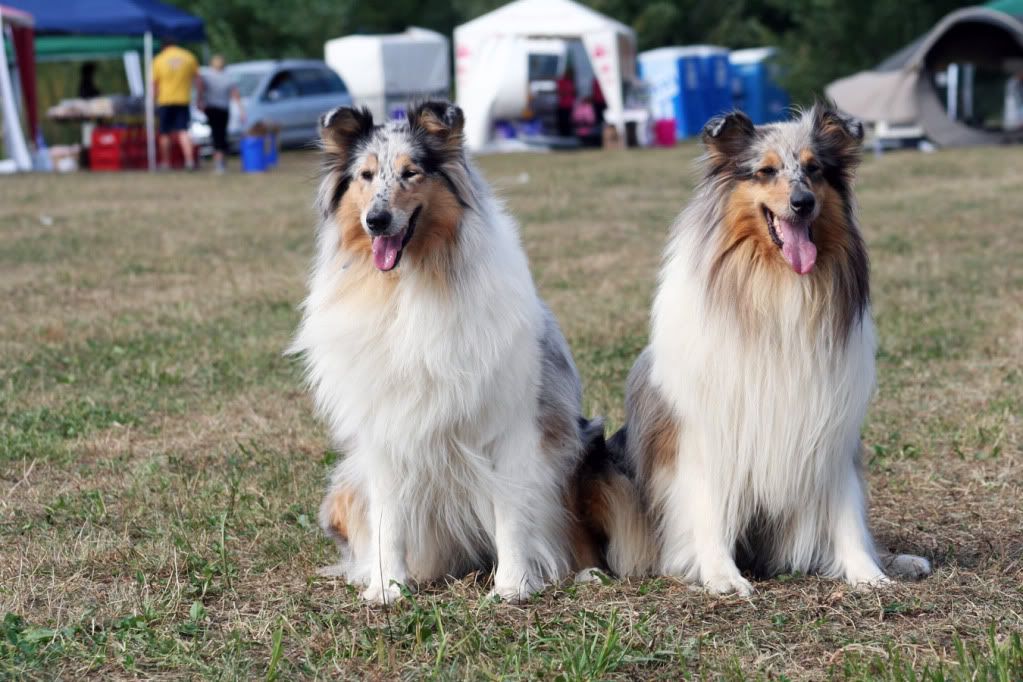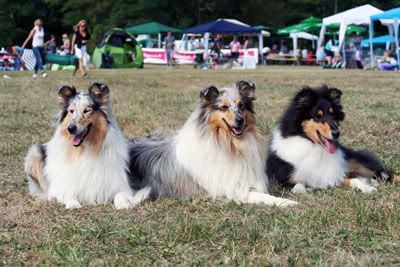 (c) Windy Lands
5.6.2011 I CAC at Cacib Umag, Croatia
We spent a great weekend in Croatian city Umag. Every year there is a really beautiful show, Cacib Umag. The location is by the sea, there is loads of green and plenty of shadow so you can really relax and watch the show and in the afternoon you can go for a swim or stroll around the beautiful city of Umag. Also this year my boyfriend joined us and he is a great influence to the both of us. We were really relaxed and Sky got her second Cac and later even r.Cacib under the Italian judge Antonio di Lorenzo. I am so proud of her!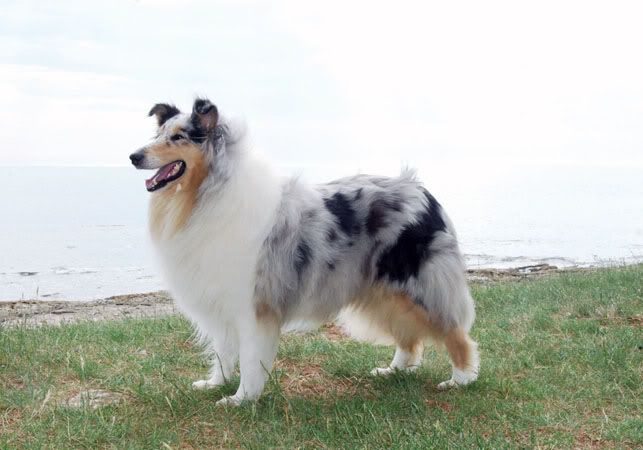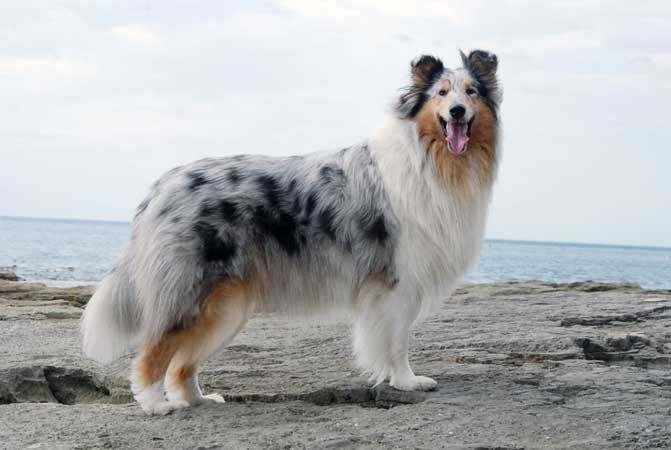 (c) Windy Lands
17.4.2011 I BOB at CAC Barje, Slovenia
At the national show CAC Barje Sky and me proved that with a hard work and strong will it really is possible to achieve unbelievable things. I've decided to stay calm and just enjoy the show instead of being my nervous self and Sky followed my mood. She behaved great in a ring! The judge, breed specialist Mrs Lidija Okleščen, was in a great help being so nice and thoughtful towards dogs she judged. We left the ring with a fantastic description, excellent grade and CC. I wasn't really expecting anything more for that day so you can imagine my surprise when they judge picked Sky to be the best female and then the best dog of the breed! She even beat two Champion dogs that day! I was overwhelmed, couldn't stop smiling and just wanted to jump and scream:)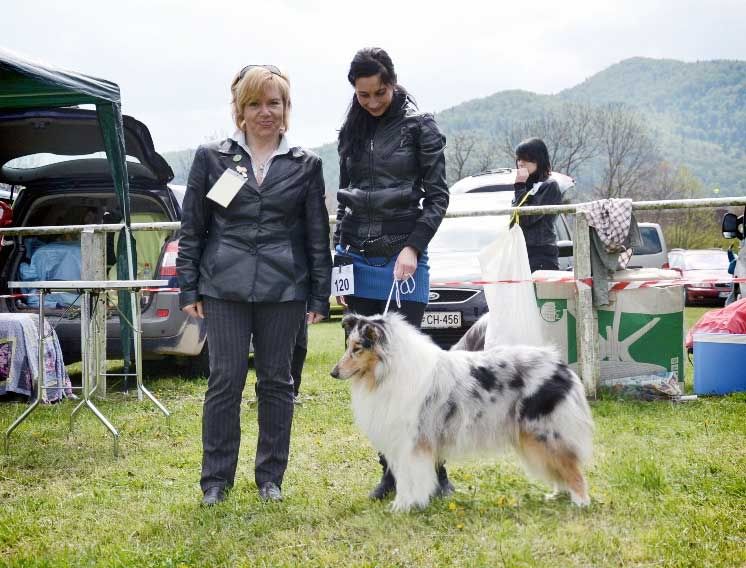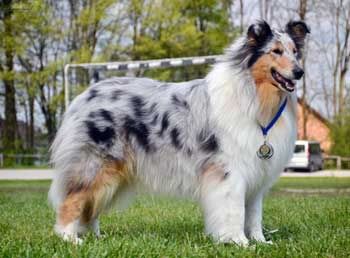 (c) Katarina Petrič
Later that day we competed for the best dog of the show and we were shortlisted for the best dog of the FCI1 group! What great achievements and me so so happy and proud!:)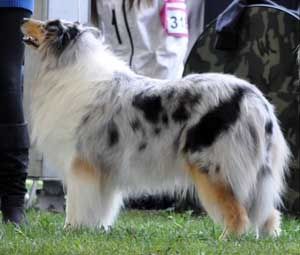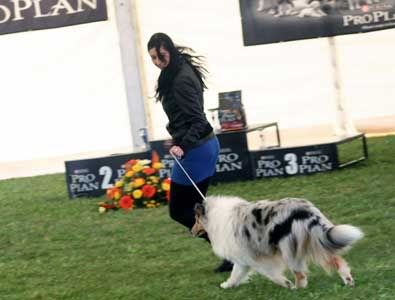 In BOG ring, (c) Sara Kalin
The best possible award for Sky is playing with ball and catching little stones and after the show she got plenty of that:) Katarina put everything on camera so here is my crazy dog running and trying to catch stones.
(c) Katarina Petrič
And for the end - a little bit of cuddling with the dog who in my opinion is THE most beautiful collie girl anyways, but it is really nice to know also specialists agree with me:)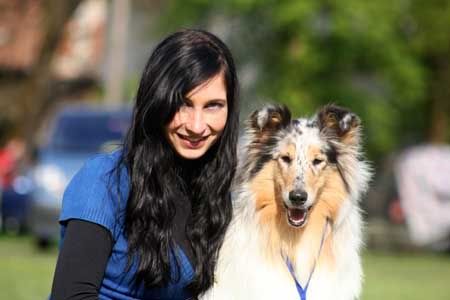 (c) Katarina Petrič
5.4.2011 I Spring is here!
That is how my beautiful princess is enjoying our blooming garden...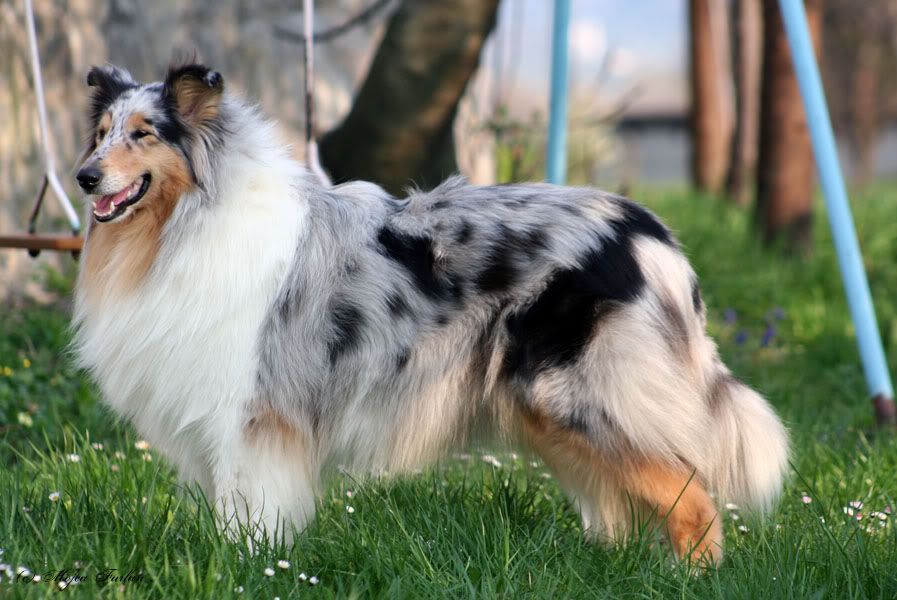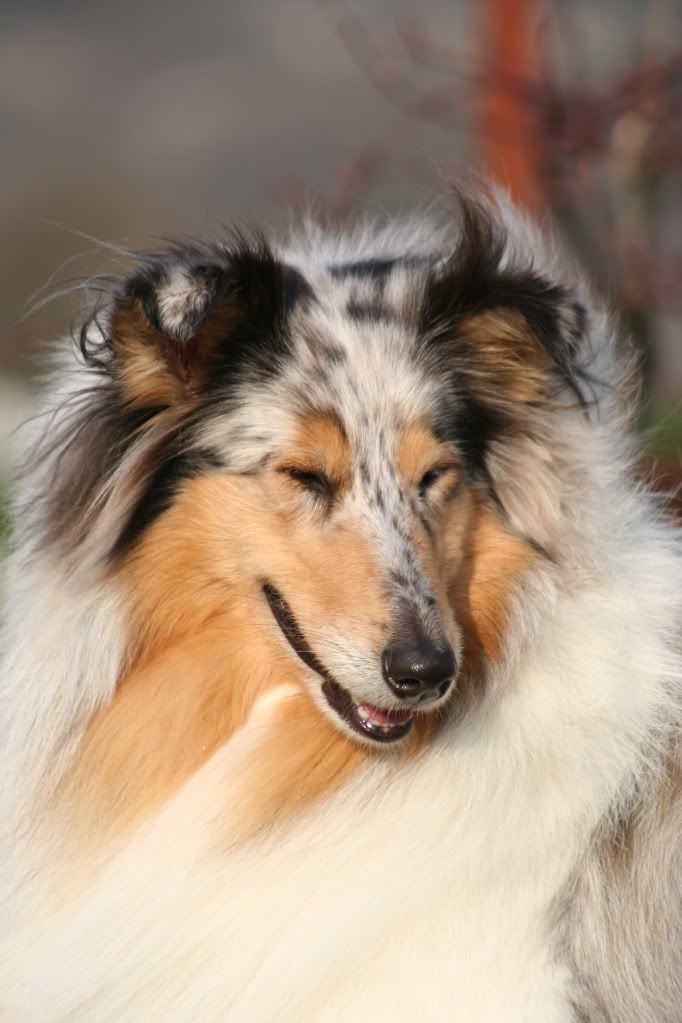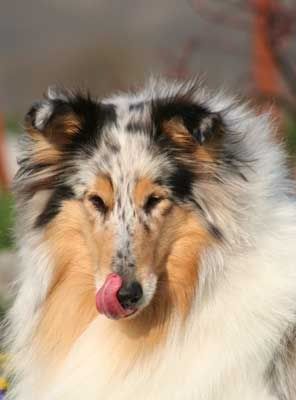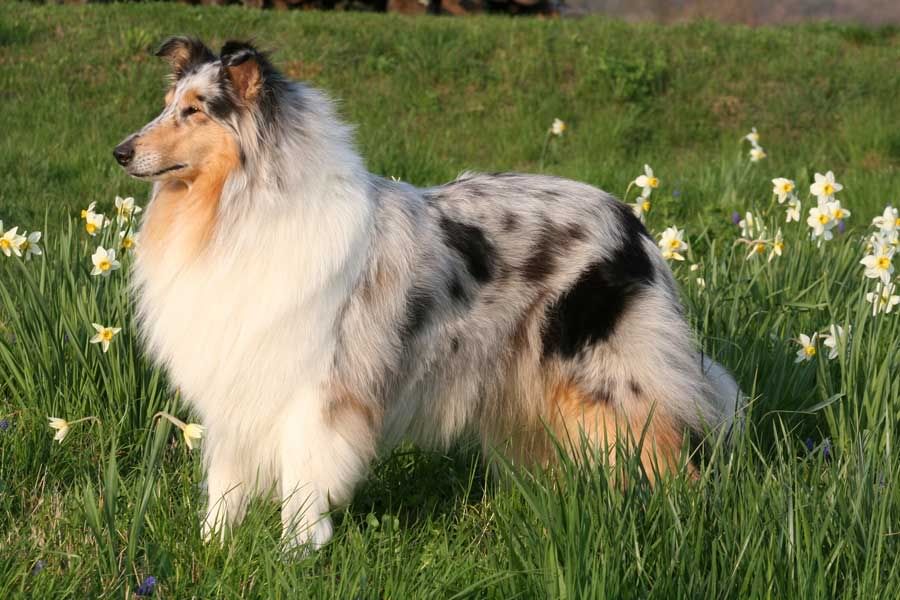 (c) Mojca Furlan
26.3.2011 I Visit of a sister Glory
On a sunny Saturday, Sky, our friend Sara and me went to Novo Mesto to visit Sky's sister Glory and her collie friend Jazzy (Lidok's Jazzy Jigsaw). It was such a nice day, the nature is finally awaking after sleeping all winter long and we took advantage of the nice weather and went for a walk around Otočec. Otočec is a little island in the middle of a river Krka that has a castle and a park on it. The girls enjoyed running and playing and we, as always, were busy taking pictures of them:)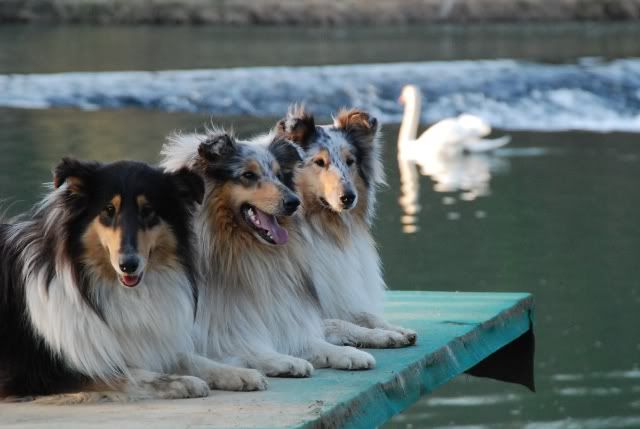 Our three princesses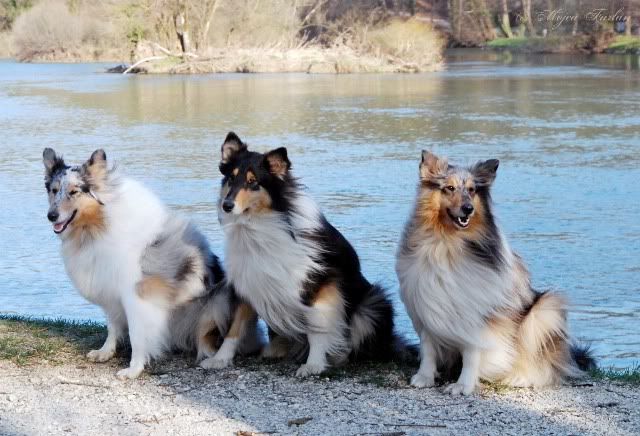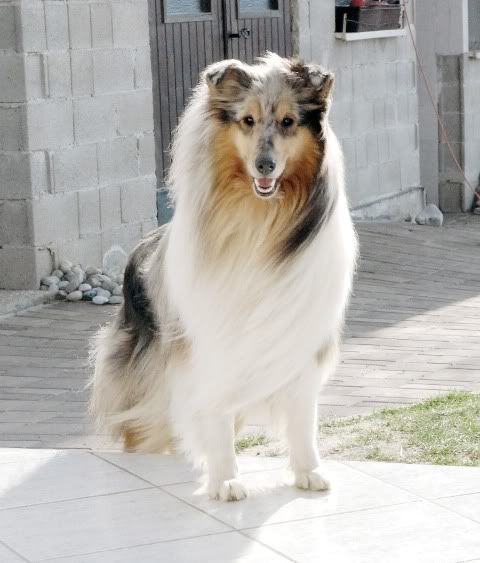 The wind is playing with ears and hair:)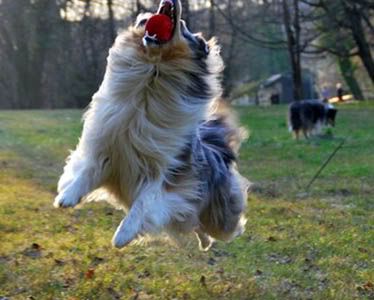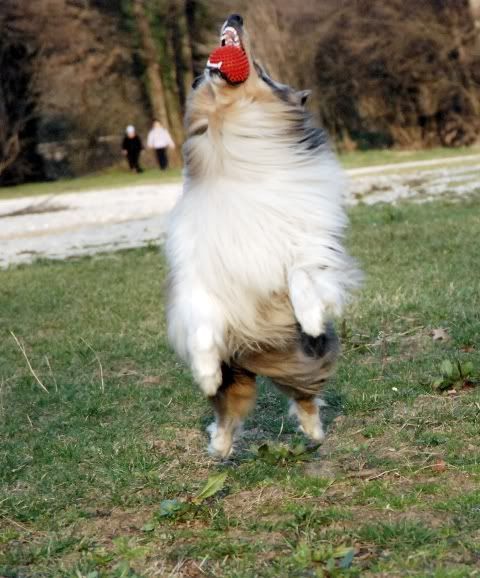 Glory is as crazy about the ball as Sky!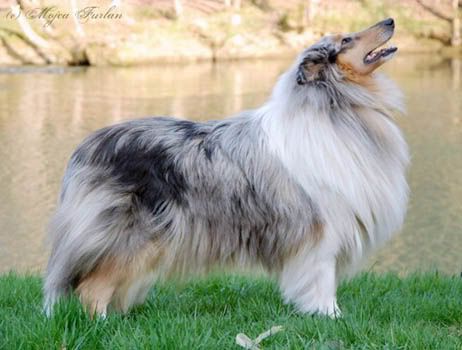 And she also knows how to pose!
Photos by Manca Srebernjak, Sara Kalin & Mojca Furlan
19.3.2011 I Breeding confirmation exam
Sky and I went to this year's breeding confirmation exam to support her brothers Zorro and Osty and a friend Lord. There was also Sky's beautiful half sister Lily. They all successfully passed the exam!
After the exam we spent a nice afternoon walking in the woods; dogs were happy running and catching frisbee and Katarina and me were busy taking photos of them!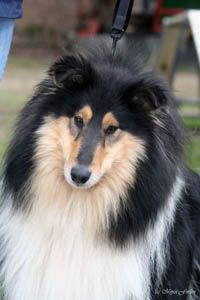 Osty Lily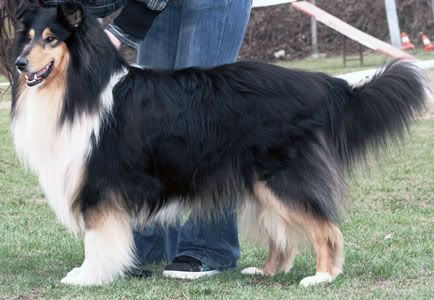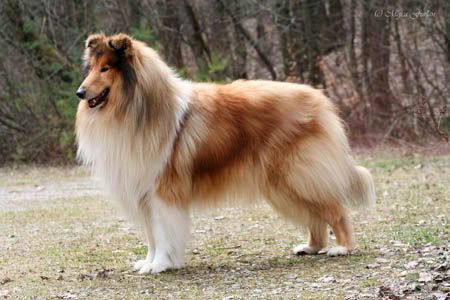 Zorro Lord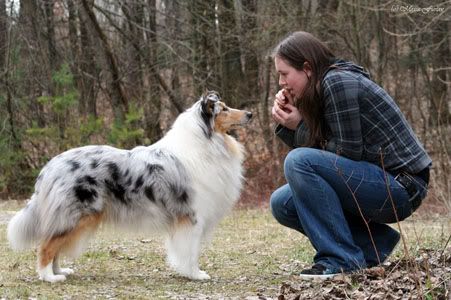 Sky was sharing her biggest secrets with Katarina while I was talking photos of my little princess:)
And here is Sky with her two big brothers: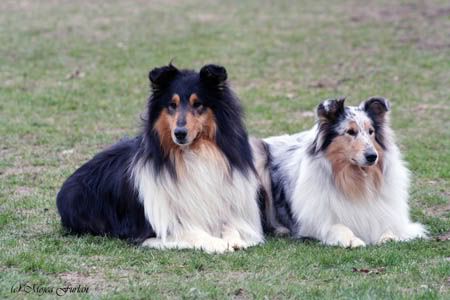 5.3.2011 I Visit of Sky's brother, Zorro
With our friend Katarina from Aydeen collies and her beautiful Lord, we went to visit Slovenian town Preddvor, where Sky's brother Zorro lives a very happy life with his family. We spent a lovely afternoon walking around the beautiful lake and our collies were a real attraction to all the people and especially children were really happy to see so many collies. They were especially interested in Sky as blue merle colouring is still very rare in Slovenia.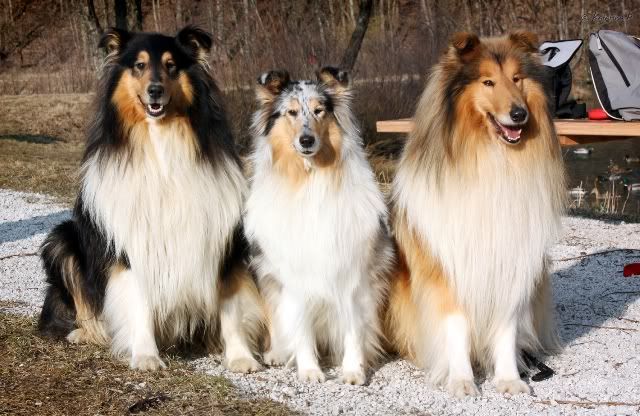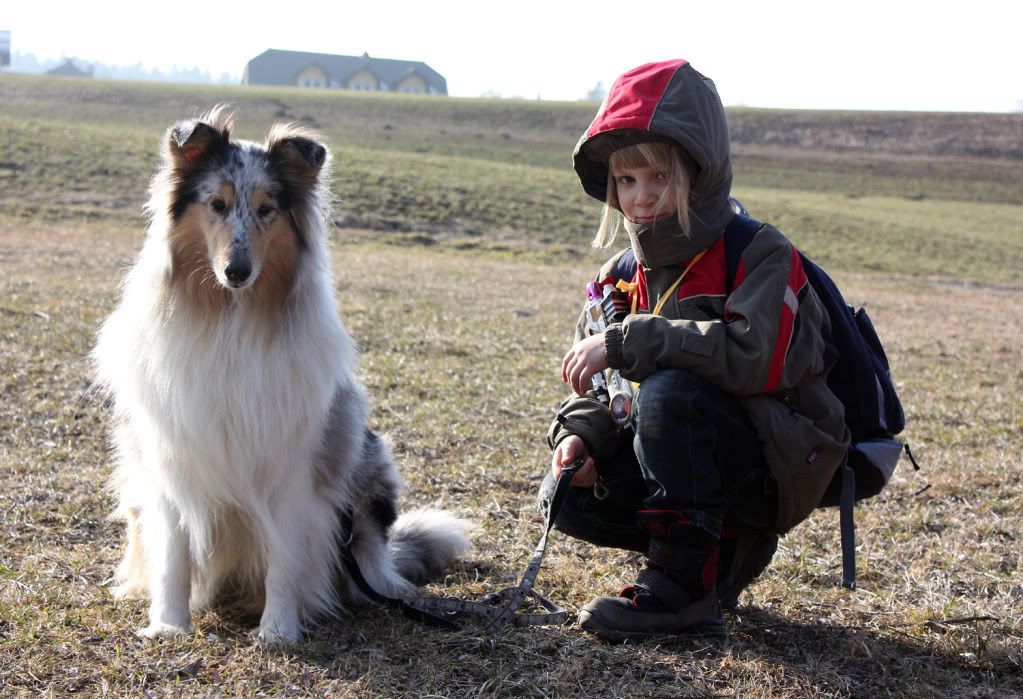 Sky with her body guards Zorro and Lord Sky's admirarer Alex
Zorro turned out to be a very handsome, big boy! And he has just as crazy and active character as Sky:)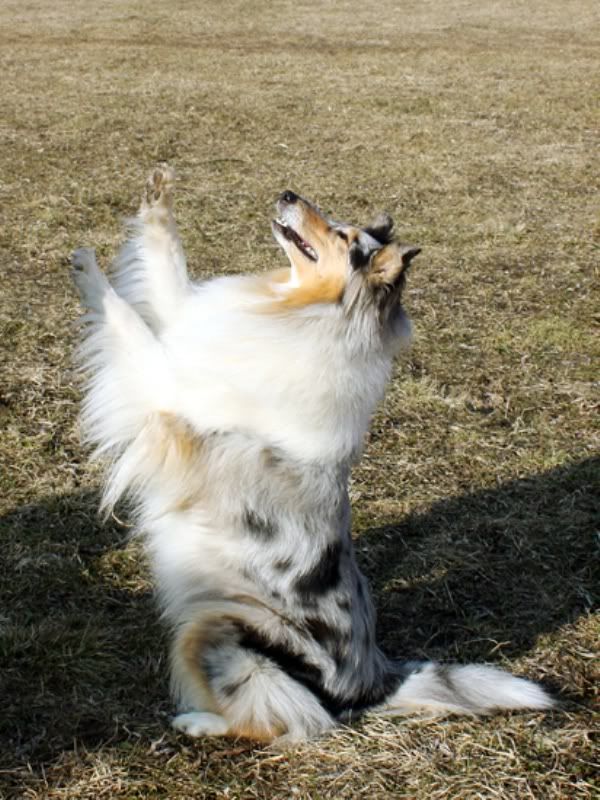 He is also a very sweet collie and he really likes his sister!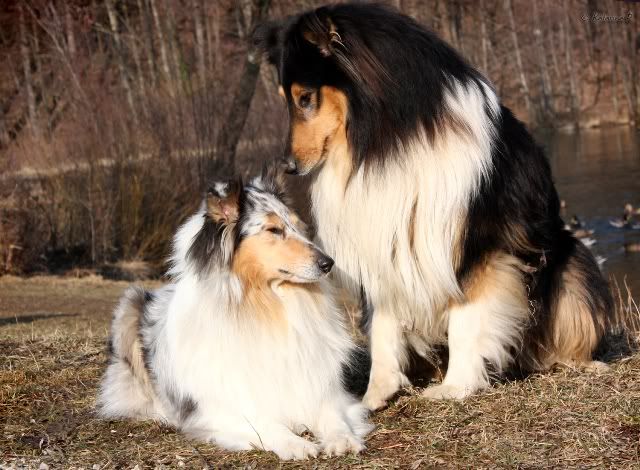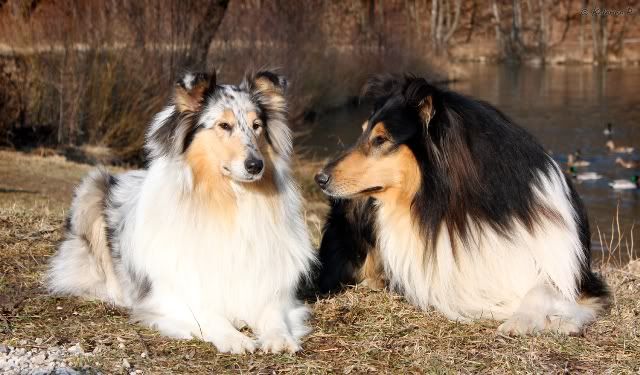 As the background was so nice, we decided to take a few more photos of our beautiful collies!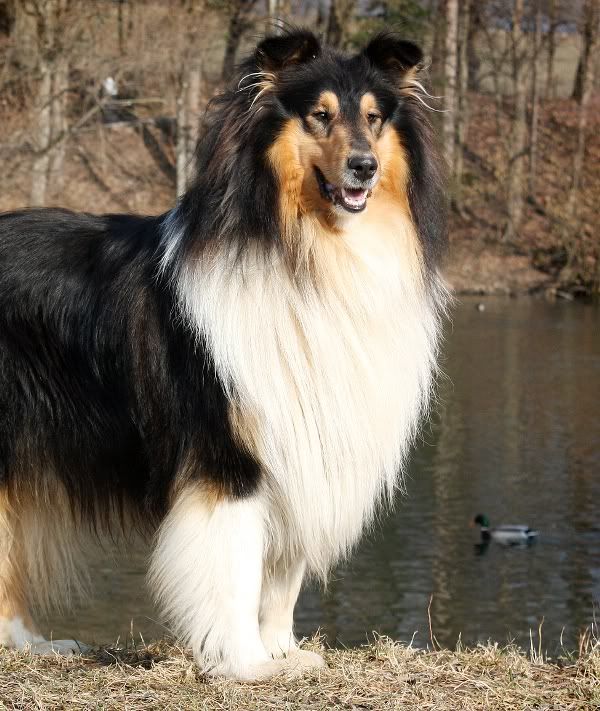 Zorro - All in Black of the Holy Mountain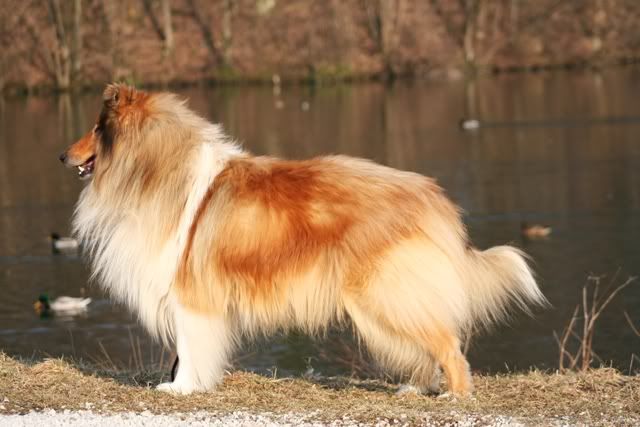 Lord - Androma Eternal Flame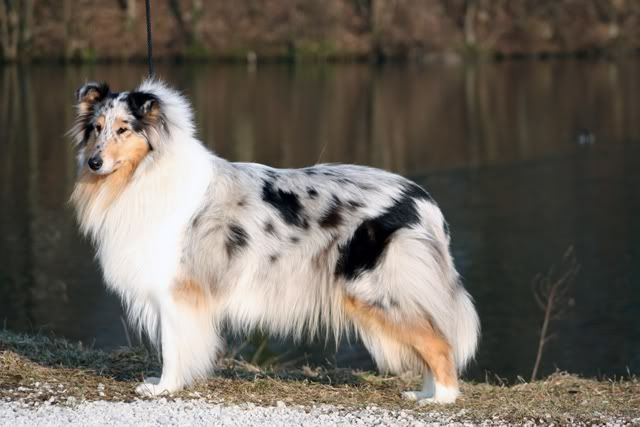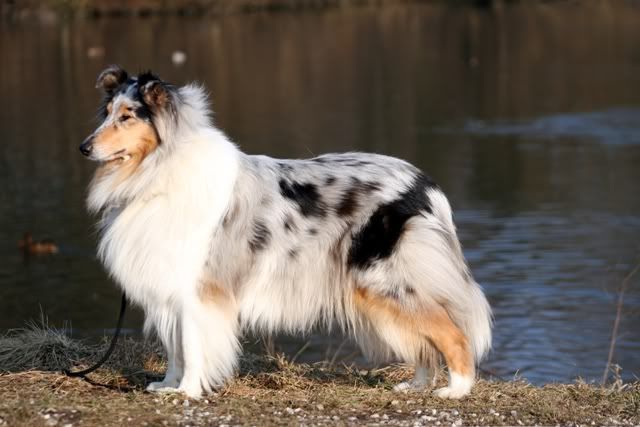 Sky - A Blue Pearl of the Holy Mountain
photos: Katarina P. - Aydeen collies & Mojca F. - Windy Lands