On a wonderful sunny Sunday afternoon Katie & Ruby and Sky and me went to visit Sky's breeder Neda and her Holy Collies. Sky was having fun with her friends, her mum Layla and her fiancee Dandy while I was cuddling with Sky's gorgeous little cousins Jack and Danny.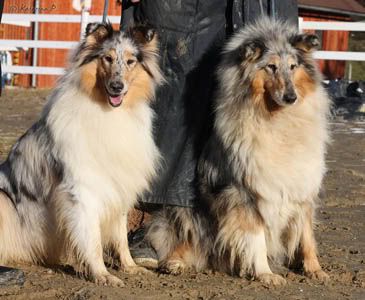 Sky with her mum Layla
29.10.2010 I Happy 2nd birthday, my beautiful princess!
My Blue Pearl is 2 years old! She has grown into a truly beautiful girl and I am so proud of her. Thank you Neda for giving me this precious gift two years ago!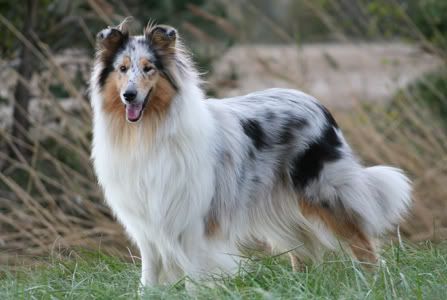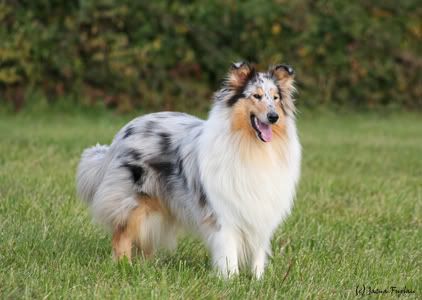 Sky has really changed my life and we are so happy together.
(c) Jasna Furlan
Our friend Katarina Petrič gave us a very special present for Sky's birthday - a fantastic new website. Thank you Katarina!
And a special thank also to a photographer Samo Trebižan, who made the beautiful photos of my village and of Sky and me, used for the web's design!
9.10.2010 I International Day of Animals
On the 4th of October there is an International Day of Animals. So on Saturday, the 9th of October, the Society called 'The friends of Animals' organized an event in a little town called Renče (a few minutes from Italian Gorizia) where they wanted to show various dog disciplines and teach children what the correct attitude towards animals is.
They invited Sky and me to present dog sport called Agility. Sky did great and children were really impressed by her performance.
There were also our friends, Katarina and Val (Born to be Idol), and the pair among Agilityja presented also the discipline of Rally Obedience and blew our minds by their various tricks.
It was a beautiful, warm, sunny day and we really enjoyed the company of our two and four legged friends.
At the end we took advantage of the huge fottball pitch to train a little bit of frisbee. Sky absolutely loves catching frisbee and would do it for hours if I didn't get tired;)
17.7.2010 I Agility camp with Slovakian club Skipper
We spent an amazing week in Slovakia, meting new two and four legged friends and learning a lot about Agility. Our instructors were Martina and Pavol Vakonič and it was a great experience training with them.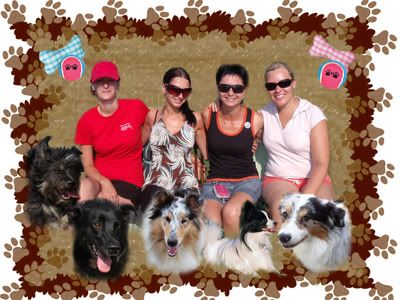 Our gang:)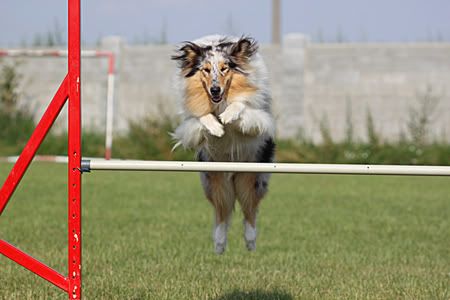 (c) Pavol Vakonič
The last day we had a competition and we were 1st after the first run and then 4th after the last as the third run was truly difficult with me having to have my hands tight on my back! But since that was our first competition and Sky doesn't even know all obstacles yet, I am truly pleased with the result!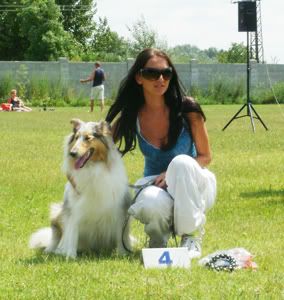 20.6.2010 I Collies Of The Windy Lands
I am so happy to announce the birth of a new collie kennel in Slovenia - Collies Of The Windy Lands. I live in a very windy valley so I've decided to name the collies bred here simply Windy Collies:) With that news there comes another - I got the results of Sky's hips x-ray and her hips are excellent A/A. I couldn't be happier as this isn't amazing just for the purpuse of breeding but also for training Agility!
And here comes some Windy photos of my first Windy collie - Sky:)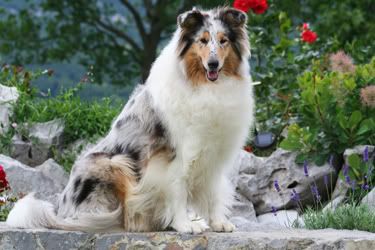 Guarding our garden:)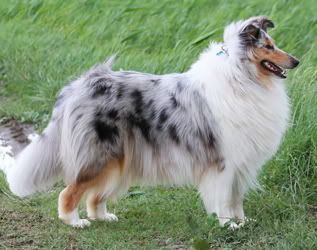 Windy walk on the countryside
22.5.2010 I Cacib UMAG
We spent a great weekend at Cacib Umag. My boyfriend Riccardo came all the way from Rome just to take Sky into a ring and they did amazing. Sky adores Riccardo and he isn't nervous in a ring as I am, so their presentation was much better than ours is. Judge Lidija Okleščen gave Sky excellent description with CAC and later rCACIB. Thank you Riccardo for helping us out!:)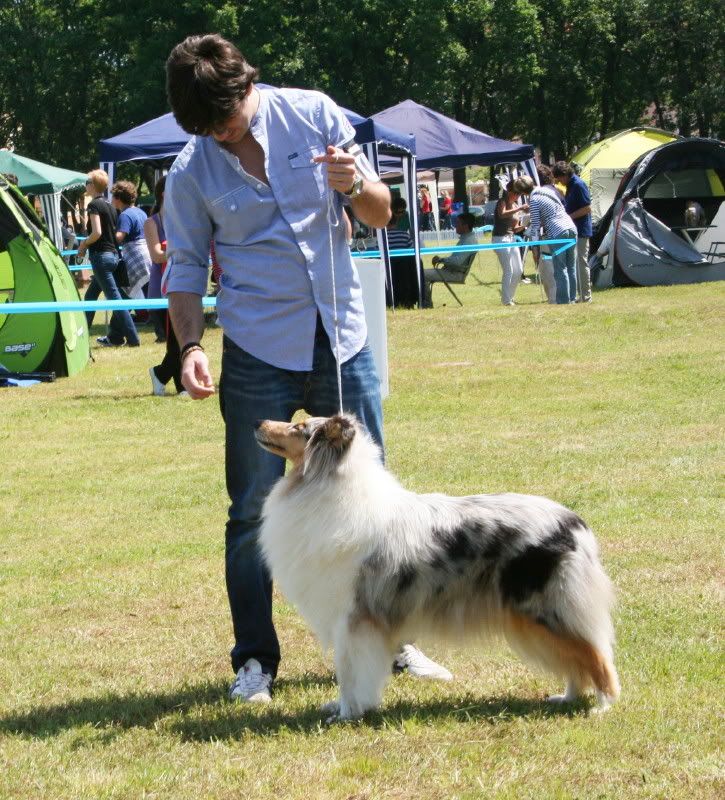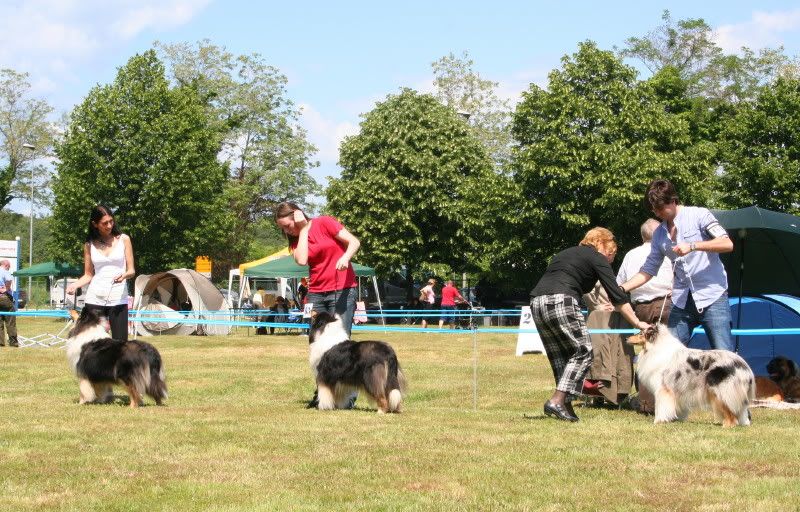 Riccardo and Sky - a winning combination:)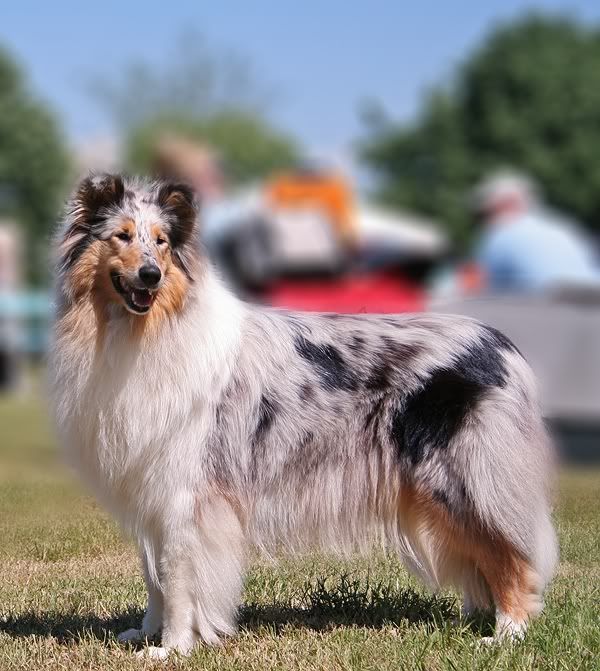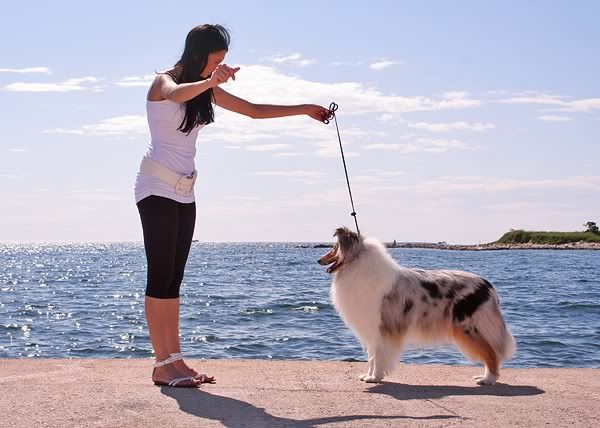 (c) Gregor Kervina
Cacib Umag is definitely my favourite show as is it located in a nice pine grove by the beach. It is also not as crowded as shows usually are. We were very lucky with the weather so after the show we went to the beach to have a quit photoshot with a professional photographer, Gregor Kervina. Thank you Gregor for those amazing photos!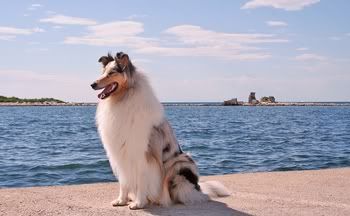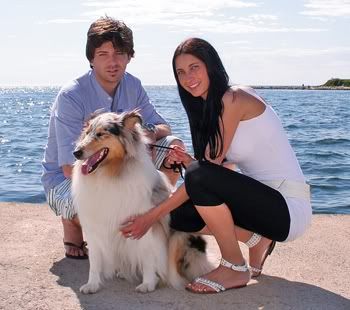 Love
16.5.2010 I Sheepdog Isontino, Italy
Also this year there was a Test of Sheepdog Natural Aptitudes at the Sheepdog Isontino with Martina Bossi. If last year there were only 3 Rough Collies, this year the majority of dog were the Roughs:) I am very happy that this breed is becoming more popular and that most of the collies did really well on the test.
This year Sky did even better than the last, she knew right away what was she suppose to do and she got 48 out of 50 points (she lost some on the obedience part as she didn't want to stop herding the sheep at the end) and was the 4th of all the dogs! We were invited again to join the herding course and we might just do it as the club is not far away from where we live.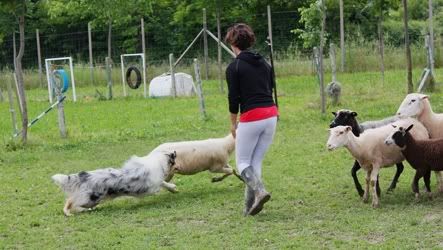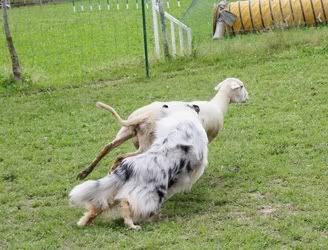 Glory was 2nd and Sky 4th
17.4.2010 I CACIB Maribor
Thank to the extremely nice and gentle judge Lidija Okleščen Sky did great on a show and got her first CAC in the intermediate group. I am so very proud of my beautiful girl! Lidija Okleščen is also a breed specialist and she has been breeding Rough Collies for years so her opinion is very important for me. She gave Sky an exellent and very precise description which you can see under the shows part.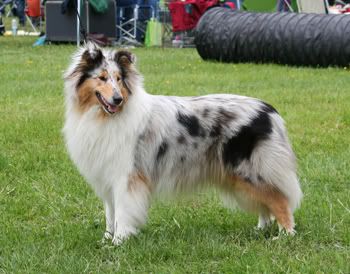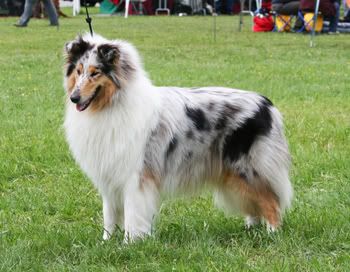 Cuddling with the judge Lidija Okleščen:)
And the best part of our stay in Maribor...playing and running with Sky's friend Naya!
8.4.2010 I New friends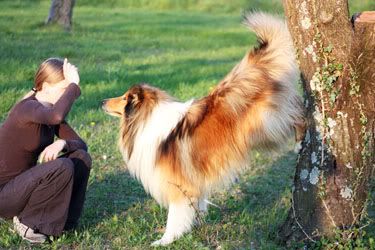 Val climbing the tree
Also Sky wants to climb the tree;) Agility time!
Val is a pro......and Ruby is a new hope!
(c) Katarina Petrič
4.4.2010 I Some Easter Agility
It was a great day for some Agility training...we are both enjoying this activity very much and Sky is jumping faster and higher every time:)
She is getting better at catching frisbee...and she still loves her little ball the most!
(c) Jasna Furlan
29.3.2010 I Breeding exam: Grade A!
My gorgeous lady is 17 months old!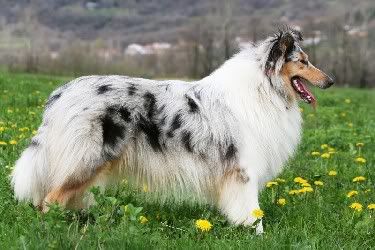 There was a breeding exam in our capital city, Ljubljana, and Sky impressed the judges with her beauty. They very really excited about her colour and her sweet expression. Now I have to find her a handsome boyfriend who would be a little more enthusiastic about the show ring as Sky is;)
In the ring
After the evaluation we spent a great afternoon with Sky's sister Glory and her new friend, little Jazzy.
It was a fabulous spring day and the weather was great for running and having fun!
(c) Manca Srebernjak
14.3.2010 I A walk with Lord and Ruby
It was a really warm and sunny day and Katarina and me took our collies for a long walk to see the remaining of the old caste near her house. We enjoyed the last snow and our girls were really happy to be together again!
(c) Katarina Petrič
13.2.2010 I Winter fun at the Holy collies ranch
Sky and me spent a very nice sunny day at the Neda's ranch together with Katarina and Ruby and all Neda's collies. There was more than 50 cm of snow so the dogs really enjoyed themselves. There is nothing better than the company of collies and collie lovers.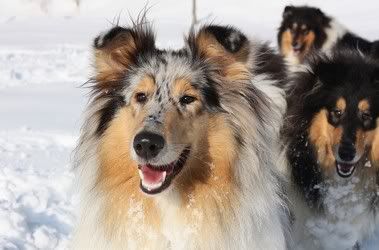 (c) Katarina Petrič
29.1.2010 I Sky is 15 months old!
Time passes by so quickly...She's been with me for more than a year now - the happiest year of my life:)
She has grown up and she became a truly beautiful collie girl, I am so proud of her!
She still loves agility the most :)
16.1.2010 I CACIB Tromostovje & Special British sheepdog show in Ljubljana
There was a 2-days show in Ljubljana and Sky and me went there on Saturday. I must say that wasn't one of my favourite shows as the hall way was too crowded (they warned me about this) and it was really messy and stained. Sky was quite nervous in a ring because there were 6 other females in a youth class and the bitch in front of her barked constantly and was biting her owner. Also I was very nervous, not rested and with a huge headache. So it doesn't surprise me Sky was acting as she was, she didn't want to stay still and she wanted to go out of the ring and go outside to play in the snow ;) Despite her terrible behavior she got a fantastic description by the judge Margit Brenner and third placement.
The first placement went to Ruby, Sky's good friend and cousin (as we figured out this weekend :) ) and I am really happy for her and her owner Katarina!
with the judge Margit Brenner (c) Franci Hrastar
There was also Sky's sister Toffee and she finished fourth, as she was just as nervous in a ring as Sky. That's too bad as she is a really nice girl too.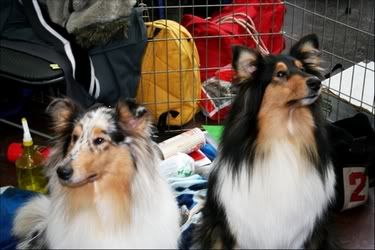 I was hoping it would be better in the afternoon, as many people went home, but the same story happened again. The barking bitch was in front of Sky bothering her and my sister was standing outside cheering for us and Sky wanted to go out to be with her instead of staying in a boring ring. The judge Eva Eriksson was incredibly nice and really wanted to give us 1st placement as she truly liked Sky and she gave her amazing description. But again she came third at the end, after World's puppy hope and Sky breeder Neda's Moon, who both behaved like pro's in a ring.
I am really sorry Sky doesn't like judges as she is such a beautiful dog. I still hope she will get better with time and I am willing to try a little bit more.
At the end we copeted also for the best breeding group of the show. In our group there was mum Layla, son Osty and daugther Sky. We came second and got a nice little trophy :)
(c) Jasna Furlan (c) Katarina Petrič