A BLUE PEARL OF THE HOLY MOUNTAIN ''Sky''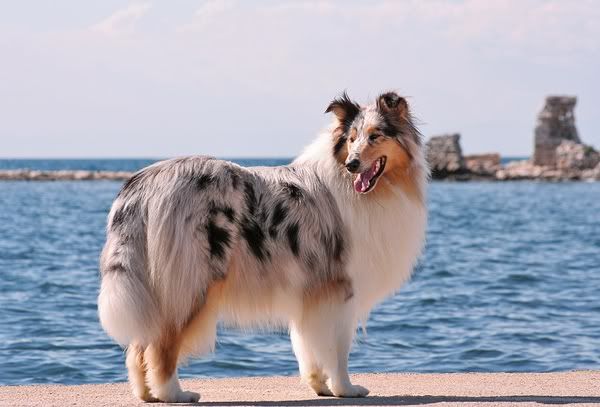 Sky was born 29th of October 2008, to mum Layla Born to Be Femme Fatale nad father Pâris Virus Noir des Marecages du Prince.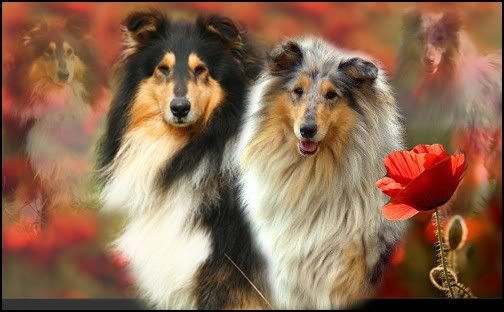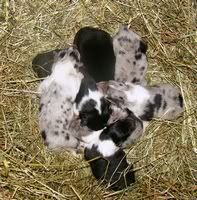 There were 6 beautiful puppies in the litter. Since they were 1 month old, I visited them every single weekend!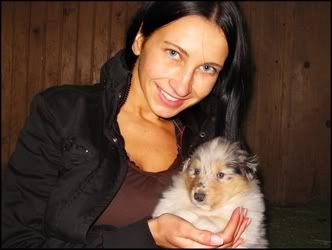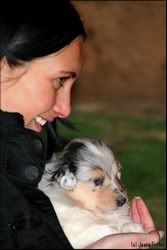 I've grown to love every single one of the little puppies and I am really happy they've all got lovely homes and grown up to be truly beautiful collie!
You can see them at the end of the page.
On the second day of January, I finally got my little angel. I haven't been this happy ever since I lost Gaja. Sky really brought sunshine to my life once again.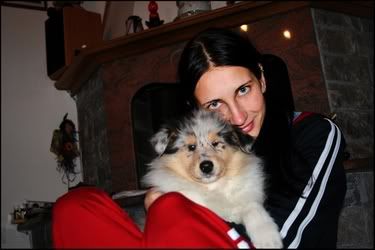 She is an incredible dog. She learns fast and by the time she was 3 months old, she has already known all the basic commands (come, sit, lay down, paws, 8 between my legs, fetch the ball...).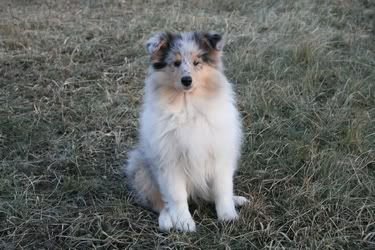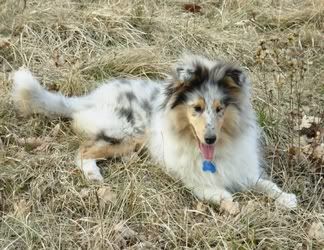 ''Sit'' ''Lay down''
When she was 5 months old, she showed her amazing instinct for a sheepdog on a Test of Sheepdog Natural Aptitudes. When she was 17 month old we did the test again and the was 4th of all dogs on the trial!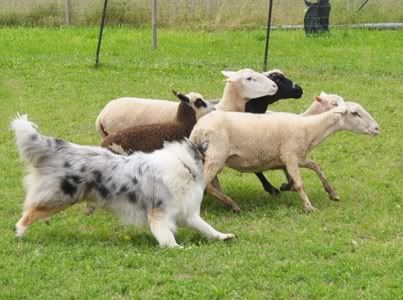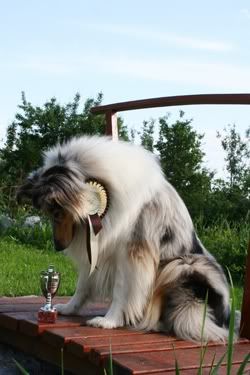 When she was 7 months old, we attended a course of dog tricks with Agility Word champion Silvia Trkman and we successfully passed a basic obedience A exam.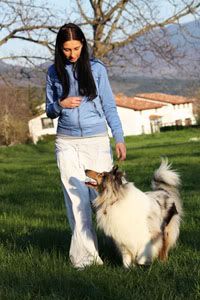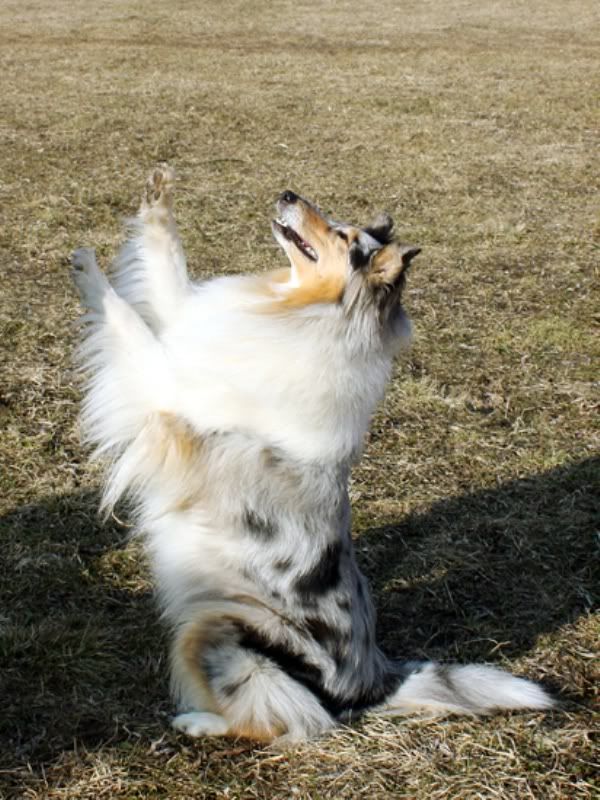 "Obedience" "Trick 'beg'"
We visited our first dog show when she was 6 months old and she ended up being BIS4 puppy. We later went to a few other shows and she charmed the judges with her sweet expression and outstanding blue colour so we got many excellent grades and descriptions and a few CC's.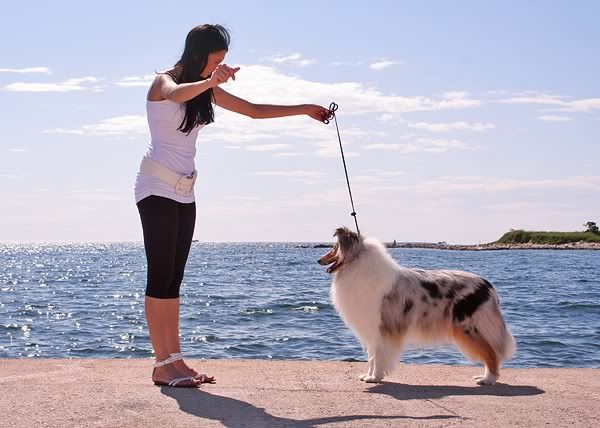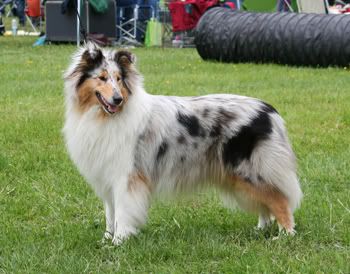 "Cac Umag - CC and rCacib" "Cac Maribor - CC"
We would have done even better, if I wasn't so nervous in a ring and if Sky liked shows a little bit more. But since she is always so full of energy and loves to run, catch Frisbee and do Agility, I've decided to devote more time to those activities.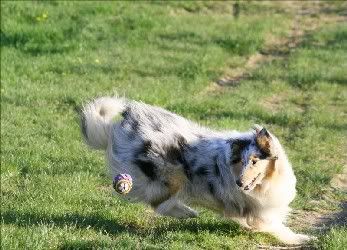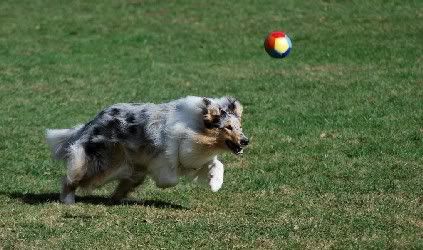 ''Her favourite ball'' ''Running''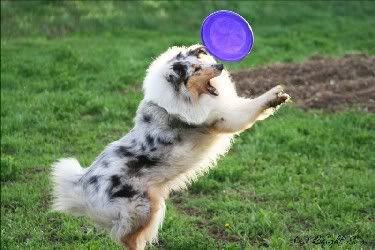 'Agility'' ''Frisbee''
In July 2010 we spent a week in Slovakia learning new Agility tehniques. We conluded a seminar with our first Agility competition and after three very difficult runs we ended up on the excellent 4th place.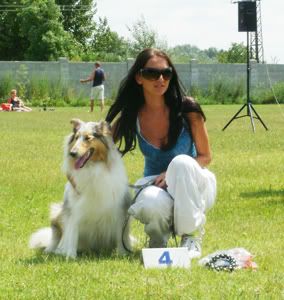 "In Slovakia"
Sky adores gentle dogs, she especially likes to play with other rough collies.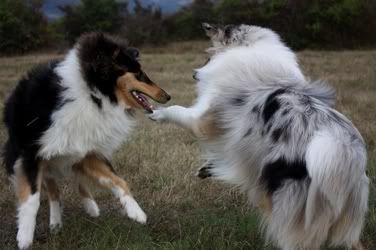 ''With Ruby''
Whenever she meets someone new, she is a little shy, but if you want to win her over, you either take her ball and start playing with her of give her some cheese. She is crazy about both things and you will have her heart in a second:) I am starting to think she is just acting shy because she want to be bribered for cuddling;)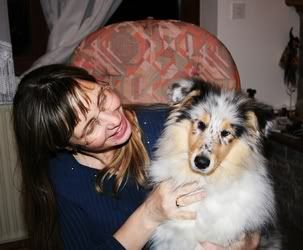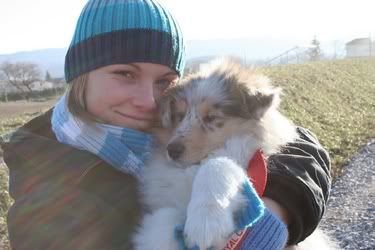 ''With my mum Alenka!'' ''With my sister Ana'''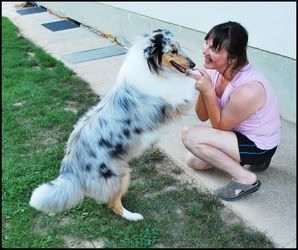 ''With Glory's owner Marinka''
Her favourite time of her day is when I finally come home from work. She then greets me not only with barking, licking and jumping, but even singing!